Raw chocolate truffles
I'm a chocoholic.
I love chocolate so much, it's an addiction .
It's the one thing I really miss on a low carb diet. 
So undeterred, I have explored many options for getting a chocolate hit without the high carb sugar badness.
This recipe is one I've invented based on other recipes out there. They are quick and easy to make and as the amounts aren't exact you can play around with them. I hope you enjoy. Warning though - you will want more than one at a time! 
Ingredients
150g ground almonds
8 - 10 dates (stoned and chopped)
3 tablespoons raw cacao powder
2 - 3 tablespoons coconut oil or cocoa butter 
What to do
Put all of the ingredient in a foodmixer or blender. I have a nutribullet so just use that.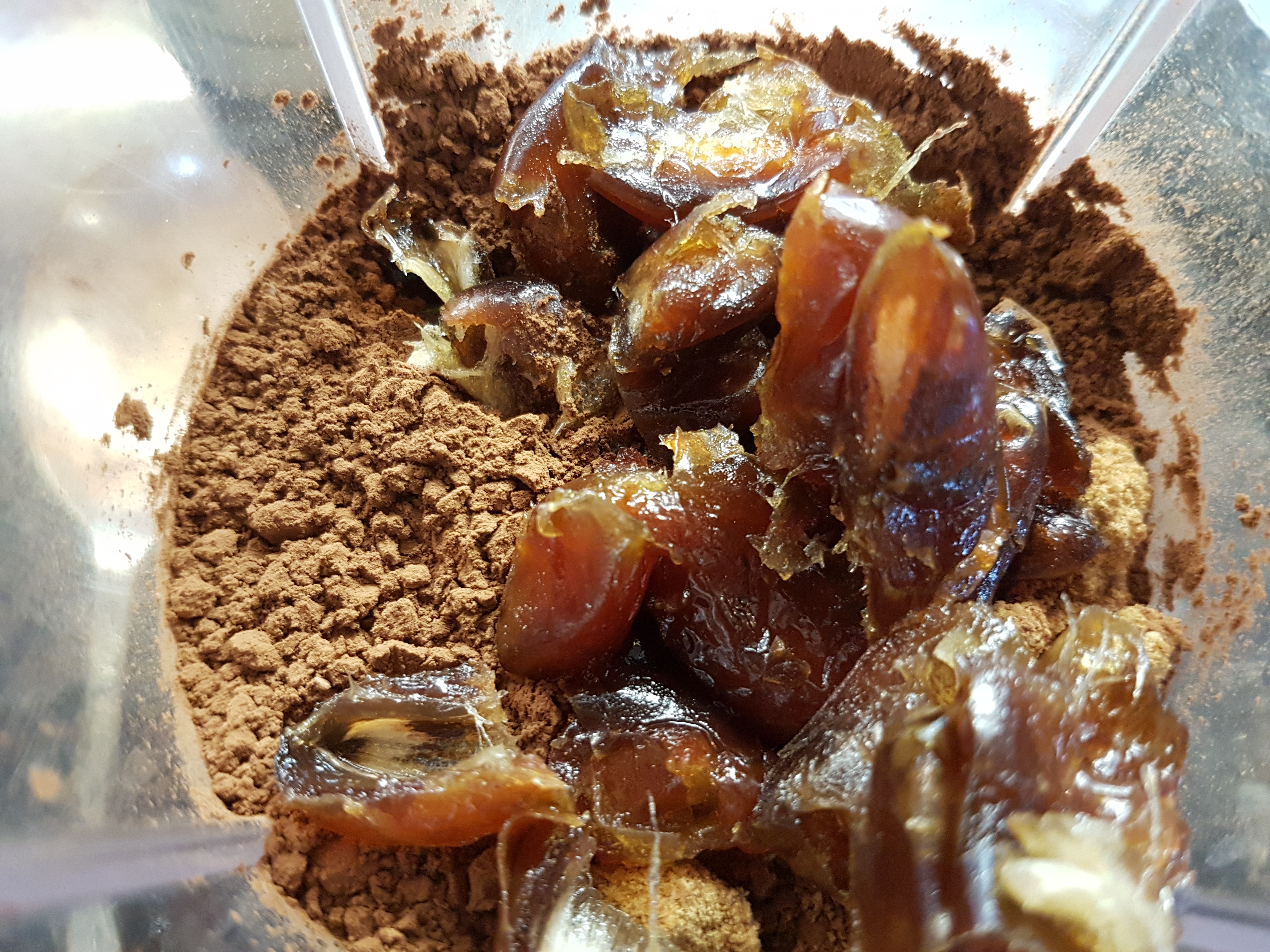 Blend until the mixture is consistent.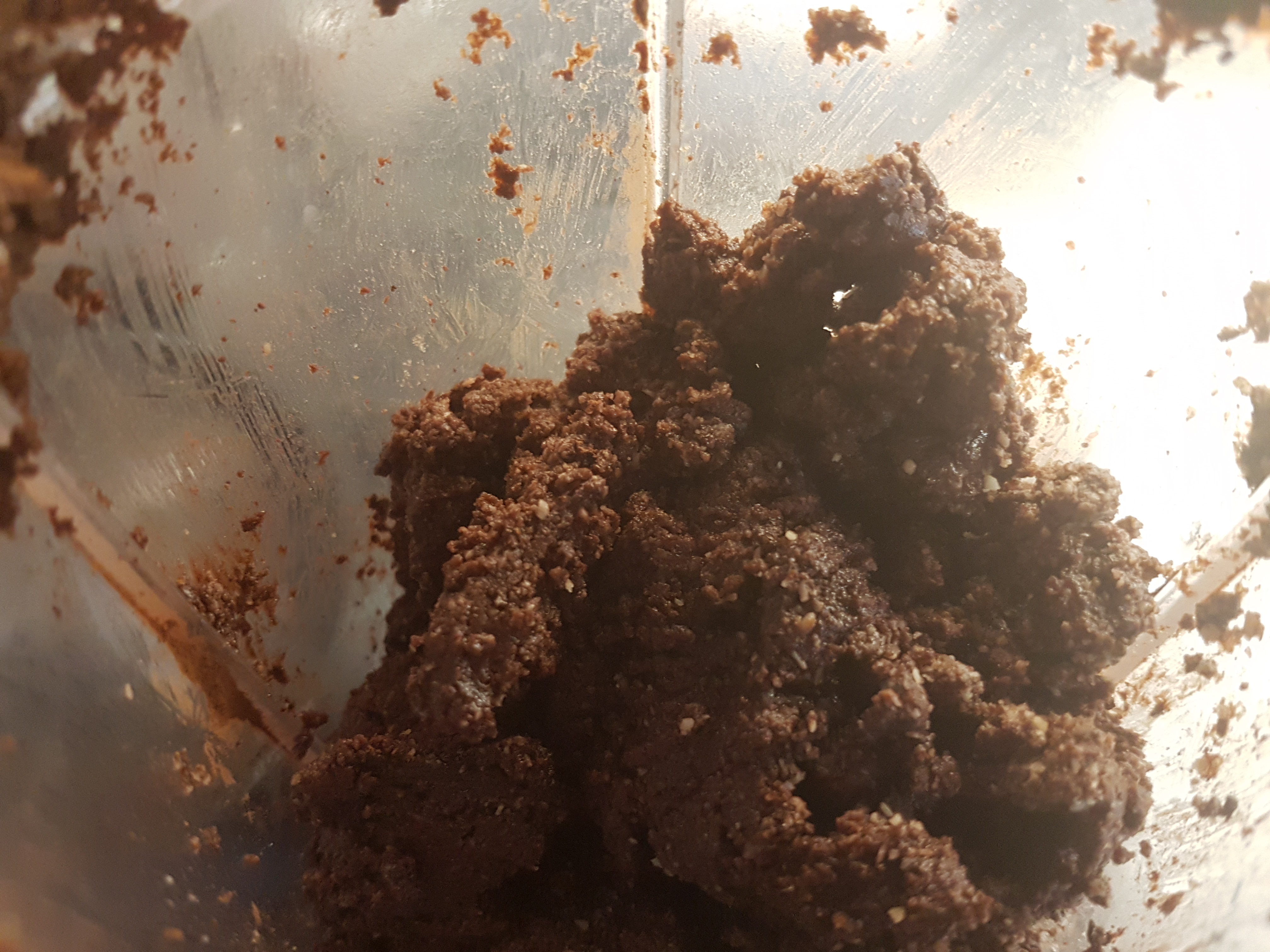 Roll the mixture into small balls. I scoop out a heaped teaspoonful and that much per ball.  Place in a frost proof container and freeze for 20 - 30 minutes.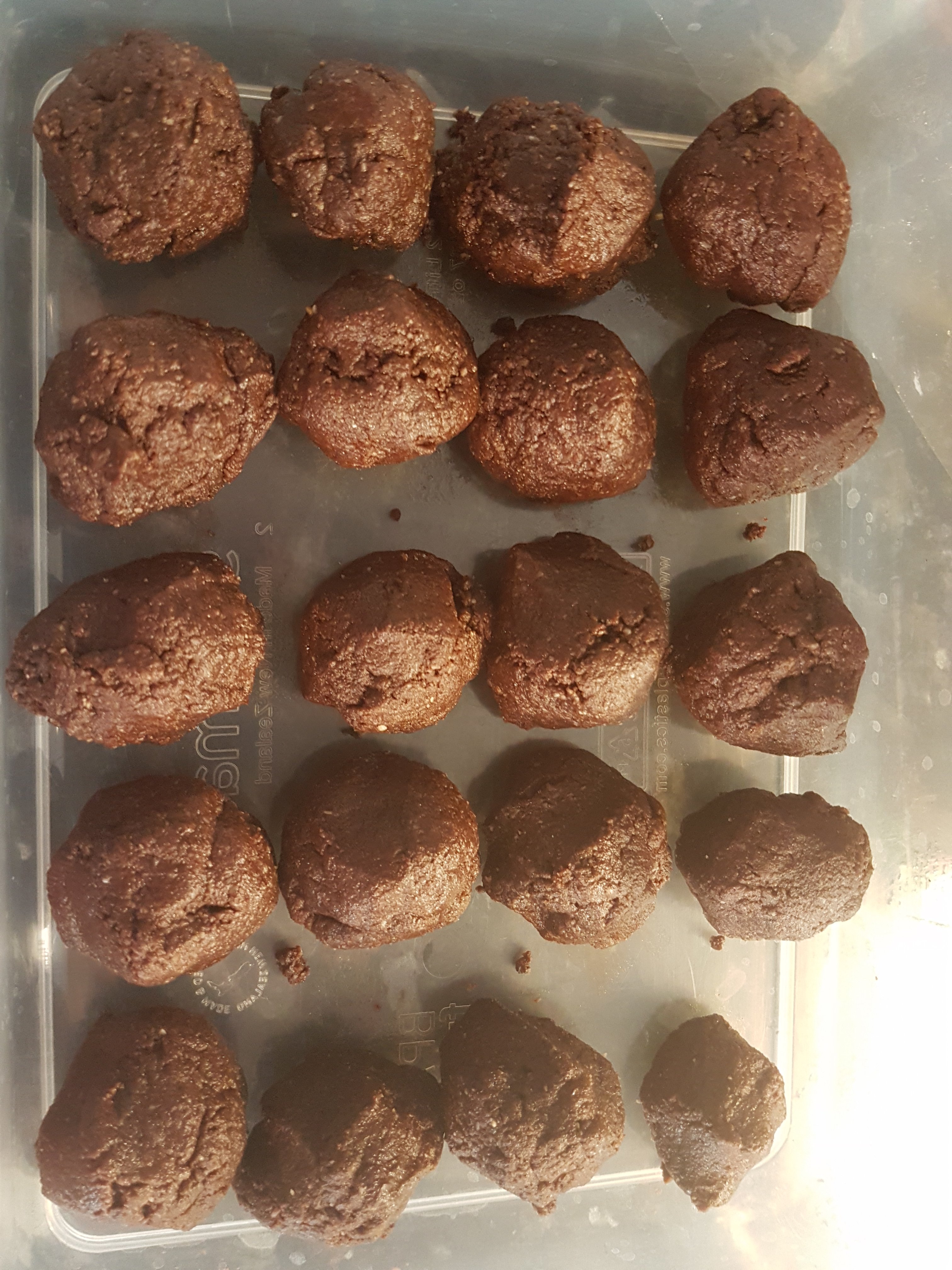 Keep in the fridge and enjoy! 
If you want a sweeter taste you could add up to 2 tablespoons of coconut sugar or slightly increase the number of dates.  They will keep for about a week..... if they last that long!